It's that time of year! Flowers are sprouting, and the markets are full of all sorts of new produce. Some of it is easy to recognize—radishes, asparagus, artichokes. But then you might come across some less common stuff—ramps and green garlic, sunchokes, rhubarb and fiddleheads. They are so pretty, and fresh and alluring, and the next thing you know, you are standing in your kitchen surrounded by piles of produce that you don't know what to do with.
Never fear! I am going to share some easy ideas to enjoy this produce to its fullest. To me, the two most
alluring spring ingredients are kohlrabi and rhubarb.
How to Prepare Kohlrabi
Kohlrabi looks like a knubby turnip, with its light green skin and creamy white flesh. Kohlrabi is delicious raw: peeled and sliced, tossed with a squeeze of lemon or lime juice and a sprinkle of kosher salt and pepper. You can also cube and roast it like you would do with potatoes. Or slice it thin and layer it into a gratin. Julienne it and make a slaw. Its versatility is its true genius.
How to Prepare Rhubarb
Rhubarb is technically a vegetable but is classified as a fruit. It resembles celery, presenting as its beautiful red relative. While it can be eaten raw, I really do not recommend it! It is extremely bitter, and fairly fibrous. The beauty of rhubarb becomes apparent when it is combined with sweet, particularly strawberries or apples. My favorite thing to do with rhubarb is cook it down into a compote, then stash it in my fridge for whenever I need a sweet-and-sour punch to a recipe. I can add it to chicken dishes, use it as a topping for ice cream, swirl it into the top of a coffee cake before baking, or sweeten up oatmeal by mixing in a dollop. I'll share the recipe here so you can try it for yourself. Enjoy!
Bonus Love & Plates Recipe
Rhubarb Apple Compote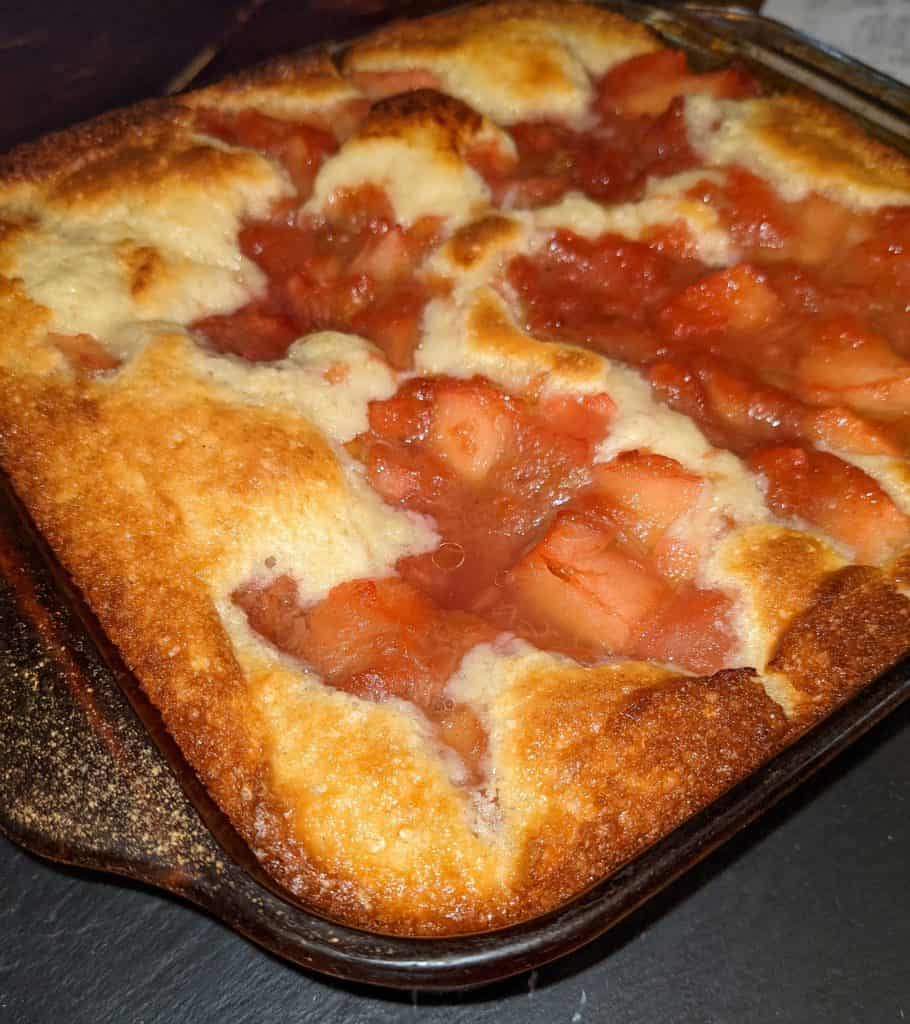 Ingredients
1 pound rhubarb, trimmed, and sliced into ¼-inch slices
4 medium apples, peeled, cored, and cubed
¼ cup honey
½ tsp ground cinnamon
Directions
In a medium pan with a tight-fitting lid, add all the ingredients. Stir to combine, and let the mixture cook over medium heat for 6 to 8 minutes, until the apples begin to release their liquids.
Cover the pan and lower heat to just barely a simmer. Let cook for 15 to 20 minutes, until rhubarb is mushy, and apples are mostly broken down but still have a bit of structure. If the pan looks dry, add water one tablespoon at a time, up to a quarter of a cup, until you reach a compote-like consistency.
Let cool completely and store in a tightly closed container in your refrigerator for up to 2 weeks. Yields 4 cups.