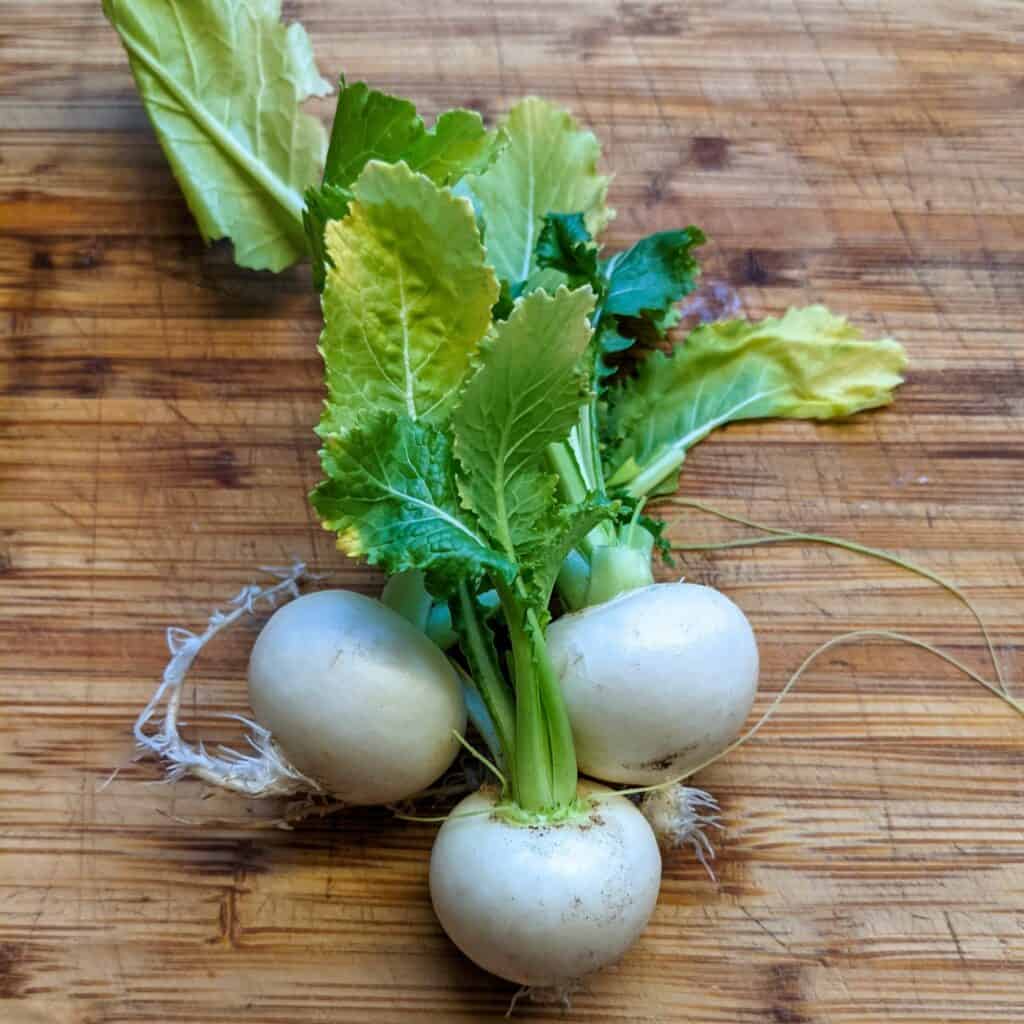 Farmers Markets may be winding down throughout much of the country, but that doesn't mean that the treasure trove of vegetables is empty. Hakurei Turnips are just coming into season, and if you like your veggies with a bit of attitude then run as fast as you can and pick up a couple bunches!

Hakurei Turnips are round white turnips that originated in Japan. They range in size from super tiny to about 3-4 inches in diameter. They are crispy and sweet and perfect to eat straight up, and the greens are amazing tossed into a stir fry!

But, if you are looking for something a little more interesting, then my Sweet and Sour Turnips might just be right up your alley. These pretty little gems are halved and pan roasted until they brown and begin to caramelize. A splash of vinegar, and plop of honey and a low simmer turns the turnips into shiny little pieces of candy, with a sweet pucker that is downright addictive. Add them to a Winter Greens Salad, Garnish a piece of Salmon with them, or eat them straight out of the pan!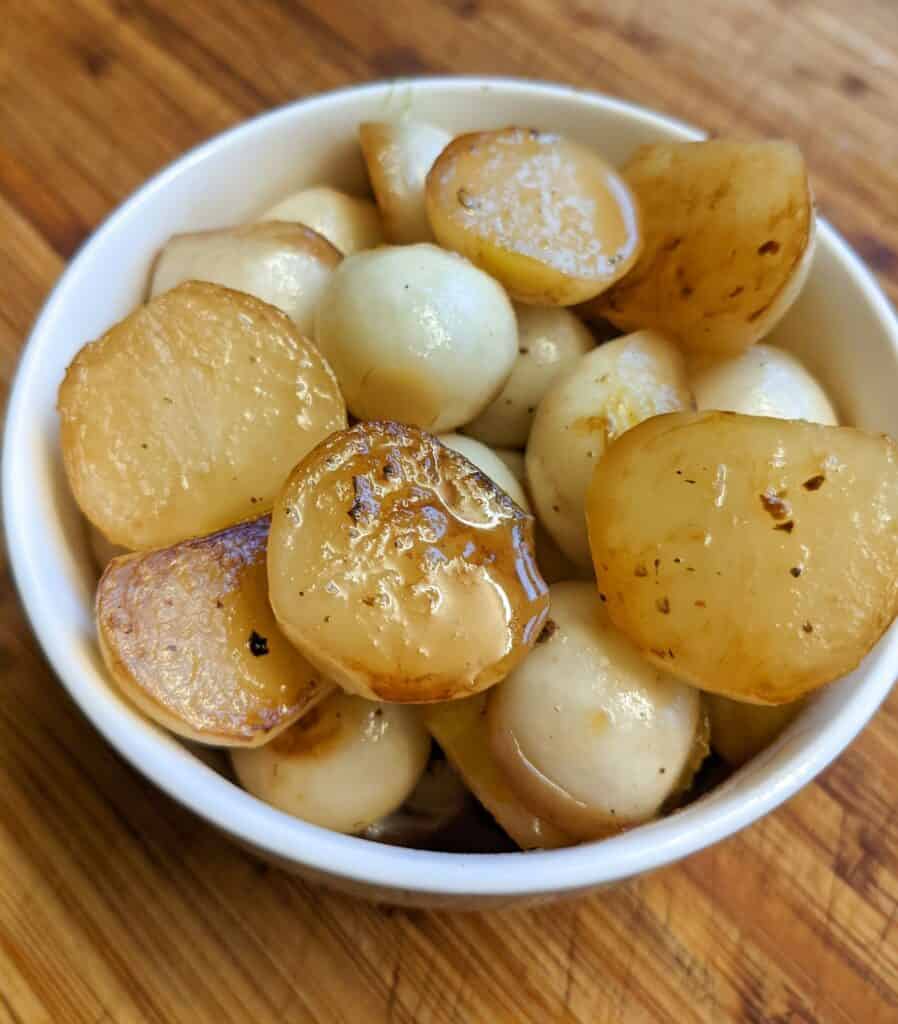 Sweet and Sour Hakurei Turnips
Yields 1-1.5 cups
Ingredients

2 Bunches of Hakurei Turnips (sub Red Radishes if Needed), Tops Removed and Saved for Another Use
1-2 Tbsp Olive Oil
1/2 cup Apple Cider Vinegar
3-4 Tbsp Honey
Kosher Salt and Pepper
Directions
1. Wash turnips well, remove tops and tails and slice in half if larger.
2. Place a medium sauté pan over medium high heat. Add olive oil to the pan and let heat until it begins to shimmer. Place the turnips into the pan cut side down. Cook turnips without touching them for 5-6 minutes, until they become deeply browned on the cut side.
3. Lower heat and carefully pour the apple cider vinegar into the pan, give the pan a shake to loosen the turnips and then add the honey. Give the turnips a stir to combine the vinegar and honey, season with salt and pepper, and bring the liquid up to a boil.
4. Drop the heat to a simmer, place a tight fitting lid on the pan and cook the turnips 10-12 minutes, or until the turnips become mostly soft. Remove the lid and continue cooking down the liquid until it reduces to a soft glaze consistency.
5. Serve hot or cold. Turnips will hold in the fridge for up to a week.