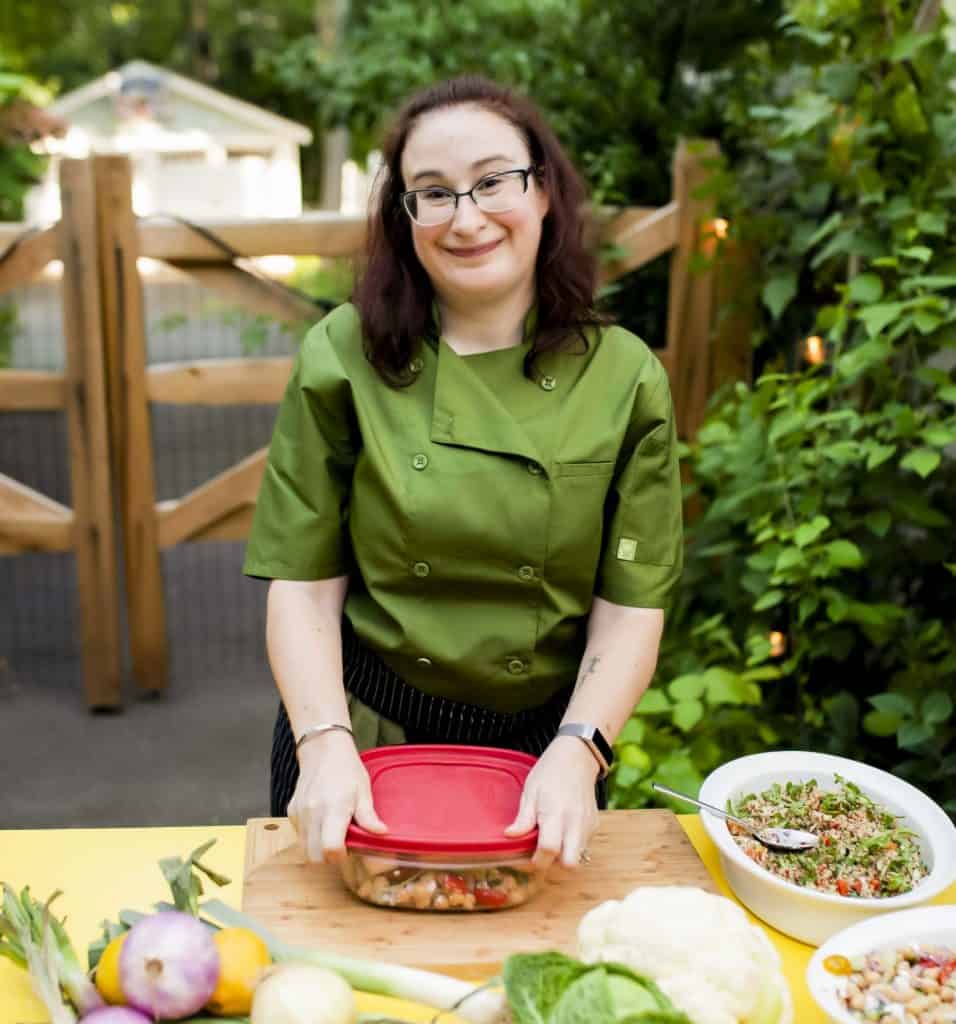 Welcome to the Love & Plates blog! I am so happy that you are here. I am Nicolle, a chef, a mother, a teacher, and a passionate feeder of the soul. I believe that eating good, honest food is a right, not a privilege. I also believe that it does not have to be hard. Keep it fresh, keep it local, and keep it simple.
In this space I will share my tips, tricks, and recipes to help you feed your family the way you want. Plus stories of how I personally both succeed and fail at this!
The one thing I always recommend to families is to meal prep. These can be scary words that conjure up full days lost to piles of grilled chicken breasts and a kitchen that takes longer to clean than it did to cook. But it doesn't have to be that way! Below are my top 5 tips to get you started on your meal prep journey. Hopefully they will help you succeed at meal prep and keep you from reaching for takeout in frustration. Let's get started!
Chef Nicolle's Top 5 Meal Prep Tips
Bulk Cooking! Don't try to prep complete meals; instead concentrate on cooking up several pounds of proteins and a variety of vegetables. Four to five pounds of lemon marinated chicken (see the recipe for my Foolproof Lemon Chicken below!) and plain seared salmon can be turned into a variety of meals. Then pick 2 to 3 types of vegetables that are in season where you live. Season them with a splash of olive oil, a sprinkle of salt and pepper, and then roast them together on a sheet pan until they are just beginning to soften. Now they are ready to toss with your cooked proteins in a variety of ways.
Always Make a Salad on Sunday. I have an old-school salad spinner (feel free to use a regular old bowl if you don't have a spinner!), and every Sunday I take whatever greens I have and give them a wash and spin, then I leave them in the spinner bowl. Add in chopped carrots, sliced cucumbers, maybe a few radishes. Then I top the greens with a damp paper towel and tuck it into the back of my fridge where it stays coldest. Now I have an easy side dish for any meal.
Make Your Own Dressing. Once you have your salad tucked away, make a vinaigrette. In a small jar with a lid, combine half of a shallot, chopped; 1/4 cup of your favorite vinegar or lemon juice; 1 tsp of dijon mustard; 1/4 cup olive oil; and salt and pepper. Close the lid tightly and give it a few shakes. Taste for seasoning and tuck it in with your salad. This also makes a great impromptu sauce for proteins.
Grains! Having a bowl of quinoa, farro, or even rice ready to go can be a life-saver when you are starved for time, and for dinner. Add a spoonful or two to a green salad. Top with your roasted veggies and some of your homemade dressing. Or use it as a side on its own. The possibilities are endless.
Variety Is the Spice of Life. Change up your proteins and veggies every week, or every couple of weeks. If you are bored with what's in your fridge, you are not going to eat it.
Bonus Love & Plates Recipe
Foolproof Lemon Chicken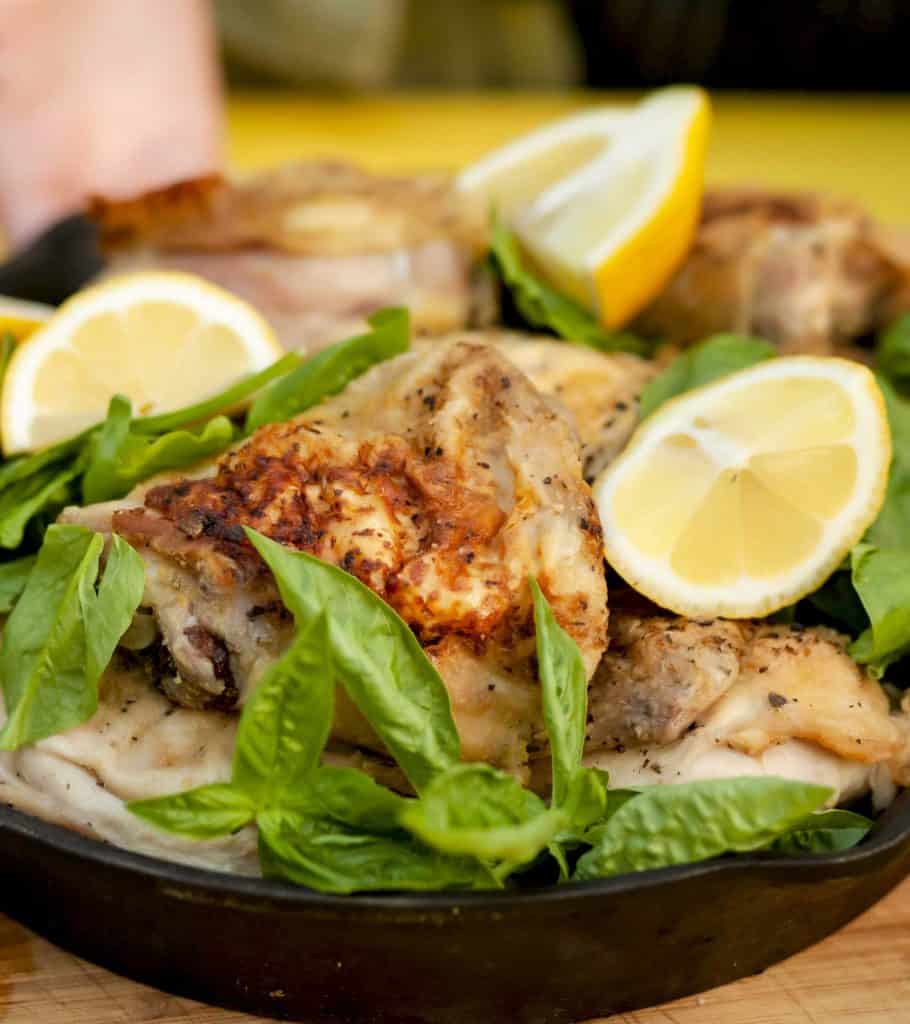 Ingredients
3-4 cloves garlic, minced
10-12 sprigs fresh thyme, pulled and minced
½ cup lemon juice (fresh is best, but bottled is fine in a pinch)
1 tsp kosher salt
½ tsp black pepper
¼ cup olive oil
3-4 lbs boneless skinless chicken breasts
Directions
Preheat oven to 375 degrees. Line a sheet tray with parchment paper and set aside.
In a large bowl combine everything but the chicken and whisk well to combine. Add the chicken and toss a bit to coat everything. Let the chicken marinate at least 1 hour, but no more than 3 hours.
Place a large sauté pan over medium-high heat. Remove the chicken from the marinade and pat dry. Place the chicken into the hot pan and let cook 4 to 5 minutes, until lightly browned. Flip the chicken and cook an additional 4 to 5 minutes (chicken will not be cooked through).
Move the browned chicken to your prepared sheet tray, and continue with remaining chicken.
Place the browned chicken into the preheated oven and bake 12 to 15 minutes, until the chicken is just cooked through. Chill thoroughly and store in the fridge for up to a week.